Two of the most critically-acclaimed TV shows in their respective genres have been cancelled, including SF darling
The Expanse
.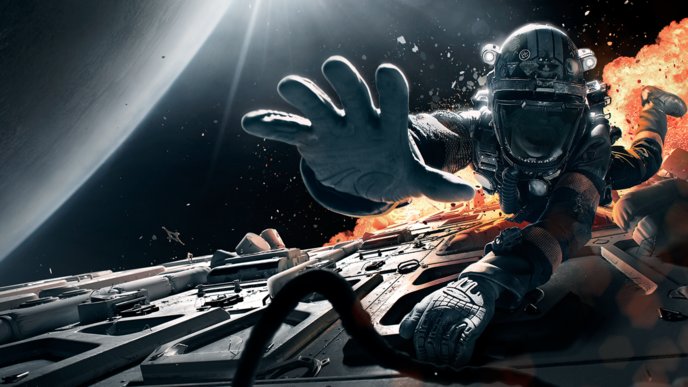 The Expanse's cancellation was slightly unexpected
, with the show drawing immense critical buzz of the kind that SyFy has not enjoyed since the second and early third season of
Battlestar Galactica
, well over a decade ago. First-run ratings were not as strong as might be wished given the show's relatively high budget (at between $4 and $5 million per episode, the show cost almost twice to make as
BSG
), but of course the metrics of how ratings are measured have changed dramatically in the last few years. By all accounts
The Expanse
also enjoyed healthy streams and sales through Amazon.
A key factor in the decision was the show's overseas performance and how it's finances are calculated. SyFy was not produced inhouse but was instead financed and produced by Alcon Entertainment and sold to SyFy. SyFy only had first-run transmission rights in the United States, with Alcon able to sell streaming rights to Amazon and international rights to Netflix. However, SyFy insisted on a six-month delay before Netflix could stream the show, despite overseas viewers having no other legal way of watching the show and thus there would have been no cannibalising of SyFy's US viewership. This decision seems to have cost the show international viewership, with hardcore international fans of the series downloading and torrenting the show long before it could be seen legally.
As a result, SyFy's deal meant that
The Expanse
's success was extremely dependent on first-run viewing figures and with these running at around 1 to 1.2 million per episode in Season 3, these figures were insufficient to support the high cost of the show (compared to SyFy's inhouse programming, such as the considerably cheaper - and vastly cheaper-looking -
The Magicians
).
Alcon Entertainment are shopping the show to other networks, which means that they may be able to find the show a new home elsewhere. Netflix may or may not be interested, given the lukewarm international figures. Amazon, who have recently been picking up almost every single SF and fantasy property of note (including
Wheel of Time
,
Conan the Barbarian
,
Lord of the Rings
,
Ringworld
,
The Three-Body Problem
and
Snow Crash
), may be a safer bet. Amazon in particular would find
The Expanse
's budget to be relatively cheap by their standards and they would probably prefer to have a show they can get on the air every year rather than waiting 18-24 months between seasons (
The Expanse
has gone about 14 months between each season). The momentum of just being able to continue production immediately rather than ramping up on a new show may also be attractive.
Meanwhile,
Fox have cancelled
Brooklyn Nine-Nine
, their most critically-acclaimed comedy series.
Brooklyn Nine-Nine
's cancellation was more widely expected, with the show's viewing figures dropping by over half over its five-season run. Some fans were hoping for a reprieve, as viewing figures held relatively firm from Season 4 to Season 5 and the show enjoys widespread global popularity (in the UK it unusually has both reasonable audiences on Channel 4 and then again on Netflix). However, Fox have decided to swap out one of their TV drama nights for sports, which rendered the point moot. A whole swathe of other shows (such as
Last Man on Earth
) have also been axed to make room for this change in the schedule.
There has been hope that the show might be saved. Netflix are a possibility based on their success with the show internationally, and compared to most of their shows
Brooklyn Nine-Nine
would be incredibly cheap to make, as well as easily being able to get on the air every year. However, it's unclear if Fox would be willing to make the show for a company they are increasingly seeing as an adversary in the marketplace.
Possibly more likely
is US streaming service Hulu. Hulu are are looking to beef up an original programming lineup strengthened by
The Handmaid's Tale
. Provisional talks between Hulu and Fox have already apparently taken place, with interest from other parties.
Hopefully both shows are saved, particularly
The Expanse
which was roughly only a third of the way through adapting James S.A. Corey's novel series.